About HyperKeys
Unleash the power of your keyboard by letting you bind ANY action to a shortcut.
It's open-source and fully extendable. You can code you own actions or use one from the community !
How it works
HyperKeys allows you to map any keyboard shortcut to a specific action.
Pre-defined actions are available, or you can create your own.
Choose an action in the config screen e.g. Run command
Set the shortcut you want to use e.g. ALT+SHIFT+F
Add extra config if needed e.g. "firefox"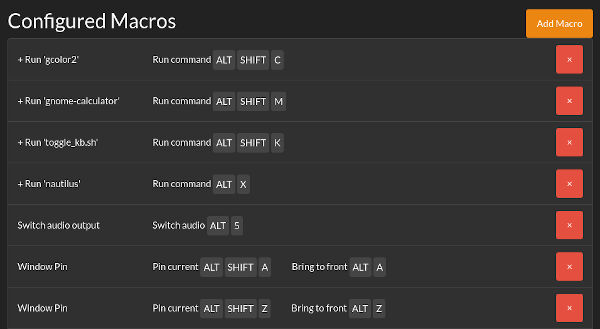 How people are using HyperKeys
Navigate across windows with

Pin Window
"I have a lot of windows open all the time, and I must often navigate from one to another.
I configured HyperKeys to switch to a particular window with a shortcut of my choosing. No more frustration or time lost with a wrong ALT-TAB."
Find My Phone with

IFTTT Webhook
"I keep losing my phone. With HyperKeys, I made a shortcut to call IFTTT and call my Phone on Telegram."
Boost Productivity with

Run Command
"As a designer, I'm using multiple mini tools on a daily basis. I mapped each of them to a shortcut, and now I'm running them without even leaving the PDF I'm looking at. My work flow is much more fluid now!"
Make your desk pet-friendly 🐱 with

Run Command
"My cat loves to sleep on my laptop keyboard when I'm working. Since I use an external one, I wrote a script to disable it with ALT+K on-demand. My beloved pet can now sleep well without any mistype."
... and more !
HyperKeys is Open-Source and Community-driven, which means you can create and share your own actions.
The actions online store is coming soon.